Over 800 children under the age of five die every day around the world from diarrhoea linked to inadequate water, sanitation and hygiene; globally, women and girls spend 200 million hours collecting water every day. The impact of climate change on water sources is not inevitable," the report added
The post Beware of killer water — Experts appeared first on Vanguard News.
By Chioma Obinna
Although water has remained with mankind for ages, the quantity and quality is  a matter of concern to many.   The question on the lips of people, particularly in Nigeria where meeting water needs has  remained a mirage, is how safe is the little available.  Nigerians are said to be surrounded by water yet they find it  difficult to access potable water for drinking and other domestic needs. Water that is safe for drinking is called potable water.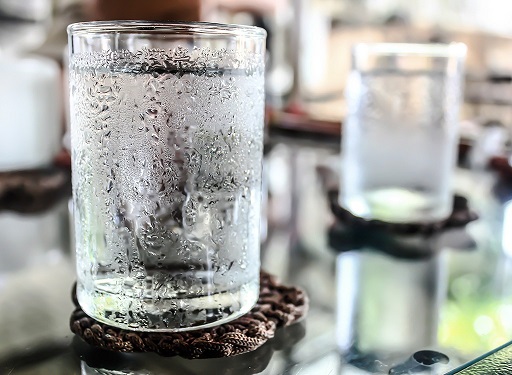 However, with the latest report of the United Nations Children's Fund, UNICEF, which shows that Nigeria and 36 others are currently facing extremely high levels of water stress, there are fears that water-related diseases in the country may double. Unfortunately, children will be most affected.
Undoubtedly, water is one of the most important substances on earth. All plants and animals need water to survive. If there was no water, there would have been  no life on earth.  Apart from drinking it to survive, people have many other uses for water. These include  cooking, washing their bodies, clothes and eating utensils.  Water is also essential for the healthy growth of farm crops and farm stock and is used in the manufacture of many needs of Nigeria's growing population and economic development.
Scientists say the amount of drinking water required by individuals varies. It depends on physical activity, age, health issues and environmental conditions. According to them, water constitutes about 60 per cent of the body of men, 55 per cent in women, 45 per cent in the elderly and about 70 to 80 per cent in infants. They also warn that no man can survive for more than three days without water.
Research has also proven that water flows through the blood, carrying oxygen and nutrients to the cells and flushing wastes out of the body. They say it also cushions the joints and soft tissues and that without routine intake of water, the food we eat cannot be digested or absorbed.
According to experts, it is most important that the water which people drink and use for other purposes is clean water. This means that the water must be free of germs and chemicals and be clear (not cloudy).
According to the World Health Organisation, WHO, 3.4 million people die annually as a result of water borne diseases associated with inadequate provision of drinking water and sanitation and most of these people live in Asia and Africa.  WHO also estimated that currently more than 10 percent of the world's population consumes food produced with wastewater and 40 percent live in water-stressed areas.
Also unconfirmed statistics showed that about 130,000 Nigerian children die within the same period because of water related infections.
According to a new report released, last  week, to mark this year's World Water Day,  UNICEF, says about 600 million children worldwide (1 in 4) will be living in areas where water demand outstrips supply by 2040
The report  expressed concern on how depleted sources of safe water and climate change will intensify risks in coming years for children.
According to the UNICEF Executive Director, Anthony Lake, millions of children globally lack access to safe water which in return endangers their lives, undermine their health, and jeopardize their futures.
To her, "This crisis will only grow unless we take collective action now."
He added: "For Nigeria, the greatest challenge is the availability of physical infrastructure to harness rainfall and ground water effectively. There are huge variations in rainfall between north and south Nigeria,  making it all the more important to better plan and manage water resources to minimise the impact of floods and drought.  Unfortunately, these factors force children and adults to use unsafe water, which exposes them to potentially deadly water related diseases like cholera and diarrhoea."
Experts say  water related diseases are caused by drinking contaminated or dirty water. Contaminated water can cause many types of diarrheal diseases, including cholera, and other serious illnesses such as  guinea worm, typhoid, and dysentery.
Children, typhoid,  dysentery and hepatitis A  are all caused by ingestion of causative water inhabiting pathogens. Guinea worm, schistosomiasis and a host of other parasitic nematodes likewise find their way into the human body through drinking or bathing with contaminated water.
The UNICEF Executive Director explained that, the changing climate, the world must change the way it  works to reach those who are most vulnerable and the most effective way  is by safeguarding their access to safe water.
The report also notes that 260 million children around the world live in areas where the risk of floods is extremely high and open defecation is widespread, threatening to contaminate water sources with human waste.
"Over 800 children under the age of five die every day around the world from diarrhoea linked to inadequate water, sanitation and hygiene; globally, women and girls spend 200 million hours collecting water every day. The impact of climate change on water sources is not inevitable," the report added.
Health watchers are worried that, currently in the country, statistics on access to water and sanitation are inconsistent.  Shortage of water has remained the norm across Nigeria; even where it is available, no one could vouch for the safety of the water.
For instance, in Lagos, about 90 per cent of the residents do not have daily access to clean and safe water. With that scenario, the prevalence of water borne diseases in the city cannot come as a surprise.  Meanwhile, this can explain  why some  students of Queen's College, Lagos  died in circumstances linked to contaminated water and the protest by environmental activists  over provision of water infrastructure in the state.
At the national level, more than half of Nigeria's population have no access to clean water and more than two thirds have no access to sanitation, according to official statistics.
Unfortunately, despite studies which showed that potable water could help eradicate water related diseases, helpless Nigerians both in the urban and rural areas depend on water vendors known as 'Mairuwa' for their daily supply of water, while others patronise water tanker vendors or retailers who own shallow boreholes.
Most of the water pipes across Nigeria have become rusty because water has not flowed through them for a long time, a  situation, medical experts say it exposes users to water borne diseases.
WHO  and UNICEF report in 2012  ranked Nigeria third behind China and India as countries with the largest population without adequate water supply and sanitation coverage.
Unfortunately, there is no pointer that Nigeria is striving to put enough structures in place to achieve the UN target on water and sanitation. This is because there are still low levels of access to improved water source and limited access to improved sanitation in the country.
It is no longer news that hundreds of thousands of people have died because disease-causing germs have been spread through a community by a polluted water supply.
In an interview with Sunday Vanguard, a consultant epidemiologist and public  health physician, Prof Akin Osibogun,  said poor water supply in terms of quantity and quality can  increase the risk of various types of water related diseases  classified as water borne, water impounding, water vector, water shortage and water chemical diseases.
He said these diseases are transmitted through the contamination of food and water.
Osibogun, a former Chief Medical Director, Lagos University Teaching Hospital, LUTH, posited that lack of clean water will make people to resort to the use of unclean water and increased use of unclean or contaminated water will lead to increased incidence of diarrhoeal diseases.
Also commenting, UNICEF's Chief of Water, Sanitation and Hygiene, Kannan Nadar, said: "In Nigeria, as we work towards achieving the Sustainable Development Goal of reaching everyone with access to safe, functional, affordable and accessible water, we must manage water resources more efficiently to meet the needs of Nigeria's growing population and economic development."
However, the UNICEF recommends that Governments plan for changes in water availability and demand in the coming years.
It also recommended that there is need to prioritize the most vulnerable children's access to safe water above other water needs to maximize social and health outcomes.
Four other major  recommendations are that climate risks should be integrated into all water and sanitation-related policies and services, investments should target high-risk populations  and communities themselves should explore ways to diversify water sources.
However, critical health watchers are of the view that since the causative factors of these diseases and their habitats are known, the only thing lacking for their eradication in Nigeria is the political will and better coordination in the water resources management sector for effective service delivery, to meet the defined national access targets for sanitation and drinking water.  They worry that if nothing urgent is done, with the latest report showing that Nigeria ranks among the 37 countries facing water stress, increase in water will be inevitable.
They called for proper awareness and education of the people on the far reaching consequences of water borne diseases especially in terms of the huge financial implication of treating these diseases and the number of lost man hours and even possible death when a person is afflicted with any of them.
The post Beware of killer water — Experts appeared first on Vanguard News.
---
Tanwa Ashiru is a U.S Airforce veteran, and the CEO of Bulwark Intelligence Solutions. She holds an M.A in Intelligence Studies from American Military University (AMU) and is a Fellow of the Association of Enterprise Risk Management Professionals (AERMP).
Tanwa has provided services for various public and private sector organizations including: NATO, Nigerian DIA, U.S Army Africa Forces (USARAF), Total E&P, IBM Nigeria, U.S Embassy Abuja and many more.
She has featured in several international media publications including: BBC World, Arise News, CNBC Africa, The Guardian Nigeria, Channels Television, Financial Times, and many more.
All author posts