In Nigeria, at the time of writing, there have been 442 confirmed cases of Covid-19 and 13 deaths.
From March 30, states across the country have entered into lockdown with closures and restrictions on movement. In some areas the Nigerian Army has been bought in, and in others the Nigerian Police Force is ensuring compliance. This is a large task for even the most stable, secure and democratic country. And in a county where rampant insecurity has long been a dominant concern, while security providers are regularly deemed as inefficient and corrupt, the stakes are even higher.
What are the issues to watch, and how can the need for safety and security be balanced against the prospective for abuses of power and clashes with the general population?
The Nigeria Police Force have been called the worst in the world, with abuse by police officials, particularly the infamous SARS, being well-documented. The Nigerian Army too have been accused of violating human rights. Covid-19, with the current lockdowns in place, has created an atmosphere primed for abuse of police and military powers.
The National Human Rights Commission have counted 18 people as being extrajudicially killed by security agents enforcing lockdowns in the first two weeks of operation.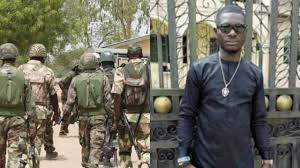 This led to protests by the community's Itsekiri youth, who blocked the NPA expressway and burnt tyres to show their condemnation. It was reported that a soldier was killed, and later, a video of some soldiers threatening Warri women with rape and HIV infection went viral.
Other extrajudicial deaths have occurred in Kaduna, Abia, Niger, Ebonyi and Katsina states. Elsewhere, videos have circulated showing beatings by police and military officials. Reports of undue harassment have too appeared. In Lagos, healthcare workers have been harassed by the police as they have made their way to their workplaces. Journalists have been harassed;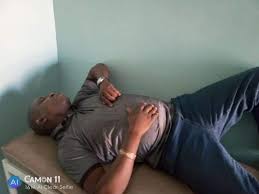 Press freedom in Nigeria has already been in decline over recent years, with reason to believe that further crackdowns could accompany Covid-19.
The Committee to Protect Journalists has already expressed concern about a requirement for journalists to carry an identity card to move around in Lagos, Ogun and Abuja. The requirement has not been clarified, nor have the punishments for failure to comply, and such restrictions appear as undermining press freedom rather than being necessary.
This is not to say that measures to prevent the spread of Covid-19 should be taken lightly. Measures must be fair, and abuse of fundamental rights is never justified. At the same time, social distancing and certain precautions against the virus should be taken. With officials who are prone to taking bribes, this could see caution thrown to the wind and an unequal application of measures.
It has been alleged that the both police and military officials have been taking N200 to N2000 bribes to allow people to pass road checkpoints; this is even darker when considering Joseph Pessu's death at the Warri checkpoint. Traders have spoken of 'levies' to continue operating. And as funds come in for the fight against Covid-19, there are worries that this money will be pocketed by officials.
There have been some promising signs. Last week, the Inspector General for Police released a statement warning police officers against infringing citizens rights. The Nigerian Army too put out a statement, encouraging people to report any unprofessional conduct, and have said they are addressing the Warri case.
Nonetheless, given their track record, restraint and procedures for oversight must be put into place. Allegations of excessive force, harassment or corruption need to be investigated with officials held to account. In the past, oversight bodies have merely made recommendations and referred investigations back to the police, with officers seldom disciplined. Addressing this would provide a lot of headway.
The authorities do need to be extra cautious of retaining good community relations during this time. There have been instances of riots surrounding Covid-19 prevention measures, particularly with places of worship. When the Agege Central Mosque in Lagos was reproached for a gathering of over 25 people, the worshippers, numbering about 300, charged at the police. Officers were attacked and their vehicles damaged.
In Kusada, Katsina, a religious leader was arrested after he had continued to run prayers at a local mosque. His followers responded by storming the Kusada Police Station, attacking officers and subsequently setting the station ablaze.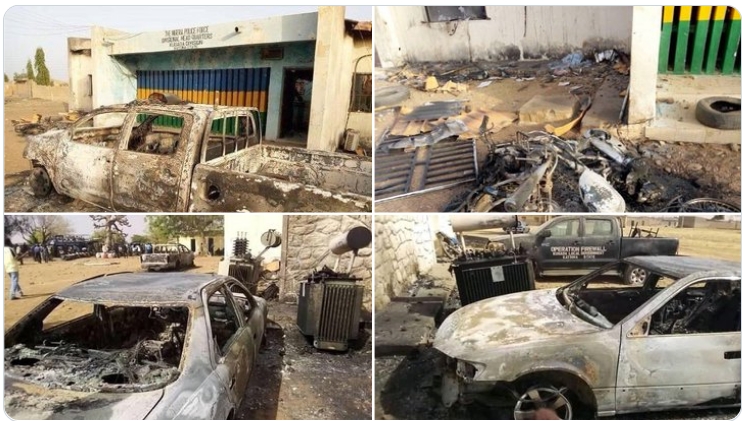 There have also been more general riots in Delta calling for an end to lockdown curfews and for food assistance.
On top of clashes between state security agencies and the general population, vigilantes imposing lockdown orders have too met resistance. Countless vigilante groups exist throughout Nigeria. They are seen as key players in the enforcement of law and order, and thus there is no wonder that they are playing a role in the enforcement of Covid-19 restrictions.
In Kaduna South, the Civilian Joint Task Force (CJTF) acted to disperse traders and buyers during the stay-at-home order. A bloody clash ensued, growing worse when the CJTF called in police for backup. It is said that five were killed and many others injured. Kaduna youth have since taken to the streets to protest.
In Akoko-Edo, the local Vigilance Group also moved to disperse large gatherings, with one incident turning violent and seeing three vigilantes sustain injuries. It is not entirely clear who was at fault; nonetheless, vigilantes, alike state forces, must be held to account and maintain community relations.
During the Covid-19 pandemic and resulting lockdowns, publics tensions are going to be high in the best of scenarios, let alone in Africa's most populous country where many will struggle to follow restrictions. There are very real concerns for those most disadvantaged in Nigeria, such as those residing in slum areas or those who rely on informal trading to survive.
Police and army officials, alongside vigilantes, need to be wary of this, to consistently and fairly apply these new, unforeseen restrictions. Communication with locals is imperative. Otherwise, there is a very real risk for security providers; not only when facing dissidents and rioters, but also with the risk of exposure to Covid-19 themselves. They are already under-resourced and are simultaneously facing pre-existing security issues.
Certainly, insecurity has been a pressing issue in Nigeria for some time, with many citing an increase during Buhari's Presidency. Complete official crime statistics have not been released since 2017, but a primary concern emerging from other sources is the spate of kidnappings across the country.
In the first quarter of 2019 alone, 685 people were kidnapped in Nigeria. Looking at the trends of kidnappings, they most often occur during transit or at schools and universities. Given the current restrictions on movement alongside school shutdowns, one could infer a decrease in kidnappings during Covid-19.
However, given that kidnappings are committed for ransom payouts, pressures on the economy and the inability to make money through conventional means could see kidnappings continue with evolved strategies like increased home invasions.
Idle youth without education, jobs, or other outlets such as sports is a major predictor of crime in general. Examples include theft and robberies, youth militancy in the Niger Delta, and other gang activity or cultist practices. These are not mutually exclusive. There has already been an increase in gang activity in Lagos and Osun with looting and armed robbery attacks. It is said many are cult groups. Cult rituals could also take a Covid-19 prevention or cure dimension during this time, and, ironically, could see the spread of Covid-19 by use of bodily fluids.
Other notable types of crime growth are of fraud and cybercrime. Websites, emails and other platforms have begun to pop up with claims to prevent or cure the virus; awareness campaigns are needed to combat this. There is also evidence of rising rates of domestic violence world-over during the Covid-19 lockdowns, an issue to watch out for in a country where such violence is normalised and at least one in five women have already suffered from it. The government, and civil society, should step in to ensure that there are alternatives for women who face abuse at home. These actors should also provide economic measures and other initiatives to keep youth from criminality.
As to another dominant security concern amongst Nigerians, Boko Haram and the Islamic State in West Africa are likely to exploit the current situation with Covid-19 commanding domestic, regional and international attention and diversion of resources. Some have pointed to two large ambushes – one from each of these jihadi groups – occurring on 24th March as evidence of this.
In addition, these groups have been known to use state failures surrounding service delivery, provision of economic opportunities, and abuses by security agencies to garner support and recruit members. This means that any downfalls during this tumultuous time could be manipulated to their advantage. Abubakar Shekau has already released a video stating that "You have coronavirus, we have anti-coronavirus" in that God is on their side. The Islamic State has too produced a statement saying that Covid-19 is a punishment from God.
Finally, Nigeria's ongoing herder-farmer conflict and similar land disputes could potentially see deadlier clashes as food/livelihood insecurity and mistrust of others deepens. Although one may suggest that restrictions on movement could suppress clashes, recent incidents in Benue and Plateau show otherwise.
The Centre for Democracy and Development has warned that fake news surrounding Covid-19 could further fuel ethnic and religious tensions throughout the country. As history has shown, such tensions could be manipulated by elites and have devastating consequences. Ensuring livelihoods, and the monitoring of fake news and hate speech – although strictly balanced with press freedom – is necessary.
The provision of security across Nigeria was already in turmoil. Police and military resources and responses are not adequate, and many police officers are delegated to work as personal guards for the wealthy rather than protecting the general population. Covid-19 has presented new challenges and renewed the need for security agencies to bolster their numbers and ensure resources are evenly spread, and to ensure that opportunities for crime are monitored and intelligence properly gathered and acted upon.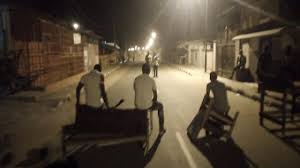 And whilst the new lockdowns may call for some security presence to implement restrictions, this should not be done at the expense of policing other issues.
At the same time, caution should be taken when it comes to minor crimes that could be diverted away from the criminal justice system. Nigeria's courts are tremendously backlogged, and from 24th of March all non-urgent court sittings were suspended due to Covid-19. The addition of new cases into the system could have deliberating effects following the suspension. It could also leave defendants waiting in pre-trial detention for long periods.
On that note, pursuing prison sentences should be avoided where possible. Some states have legislated imprisonment for breaking lockdown orders. Lagos has rather given community service to those indicted for this – after first testing them for the virus – which is good practice. The recent presidential amnesty of 2,600 inmates is also a welcome development.
Prisons across Nigeria are already sitting at approximately three times their capacities, with poor hygiene and ill-treatment as a result of congested facilities. Such overcrowded facilities are a hotspot for the spread of Covid-19, putting both inmates and authorities at risk.
Furthermore, this increases the risk of prison riots. There has already been an incident at Kaduna Prison as inmates panicked over rumoured cases of Covid-19 and called for decongestion.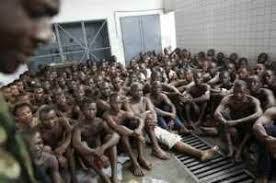 In the ensuing riot ten correctional officers were said to be injured, and it has been revealed that eight 'riot ringleaders' were killed in response. Authorities have disputed this, claiming four inmate deaths. The leader of the Islamic Movement in Nigeria (IMN), Sheikh Zakzaky, and his wife are currently imprisoned at Kaduna Prison.
The IMN have since released a statement reiterating a demand for their release, saying that "we would hold the federal government responsible for any harm to them". This lends concern as to how prison riots or an outbreak of Covid-19 inside could create unrest more broadly for Nigeria. Just a week before the Kaduna Prison riot a IMN protest turned violent, with police using live ammunition to break it up, and one cannot forget the fatal encounters last year.
Policing Nigeria during Covid-19 is set to be incredibly challenging. Pre-existing issues will be magnified, such as abuses of power, incessant insecurity across the country, and congested prisons. Attention needs to paid to how these issues could further evolve. Novel demands will be sure to emerge – as in any country – with unprecedented lockdowns taking place. Pandemic policing in the modern world may be a new concept, but the Nigeria Police Force, Army, other security providers like vigilantes, and indeed any watcher of Nigeria should be aware of the looming possibilities.